To view larger versions of any photograph, please click on the thumbnail images shown below. Each image is accompanied by a caption that contains a short description of the photo.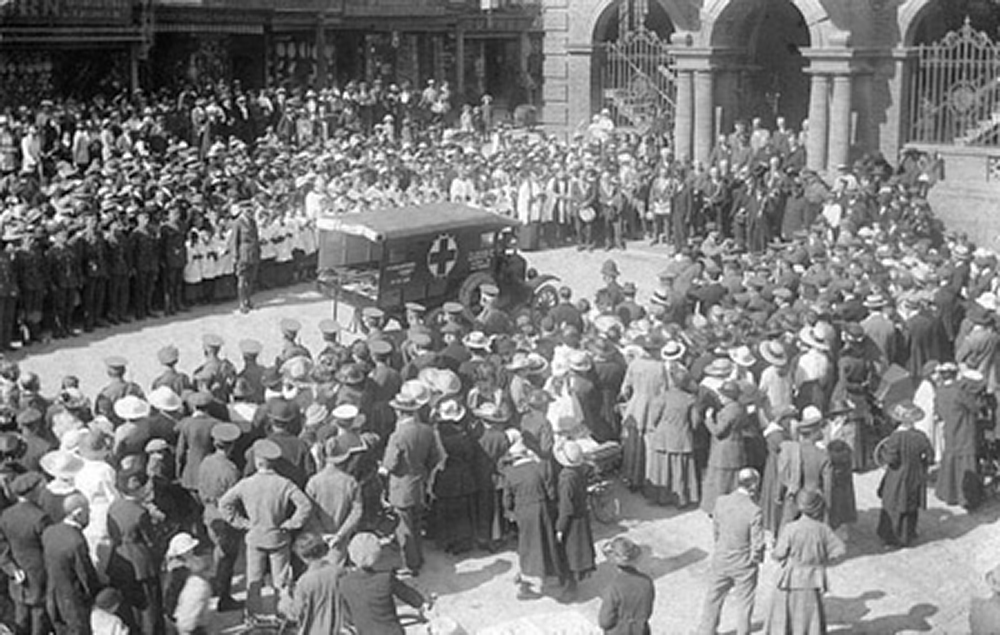 Presentation Ambulance – On the afternoon of Saturday 18th August 1917 the presentation of a Red Cross motor ambulance to the Army took place outside Marlborough's Town Hall in the High Street. The money needed to purchase the ambulance had been raised by members of the Swindon, Marlborough and Devizes lodges of the Royal Antediluvian Order of Buffaloes (RAOB) who were working hard to raise more money for a second vehicle.
Men and machines from 881 MT Company ASC pictured during the early months of 1917 lined up along the northern side of Marlborough High Street. The vehicles are Ford Model T's, but as their rear bodywork is partly hidden from view it is impossible to tell if they are vans or tenders55. More 881 Company Ford Model T vehicles in Marlborough High Street.